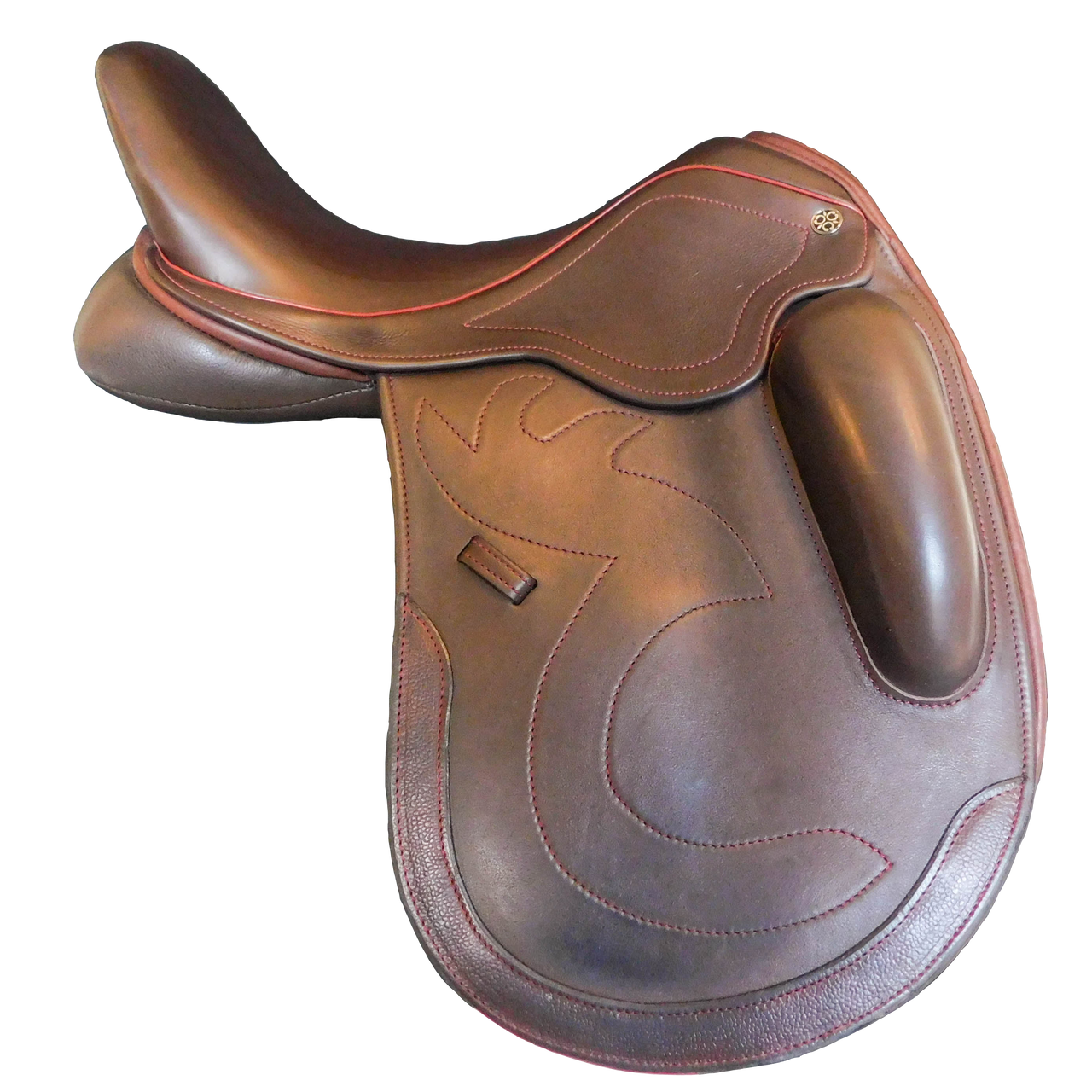 NOT AVAILABLE FOR ONLINE ORDERING.
Calf-Covered Flaps - $5,710 (Pictured)
Elite Leather Flaps - $5,250
Has a high set, shorter block with a narrow twist that gives you optimum support without being restrictive. This saddle seats you close to your horse; with a supportive seat bone placement and a very comfortable height in the pommel. Standard flap length is 16".