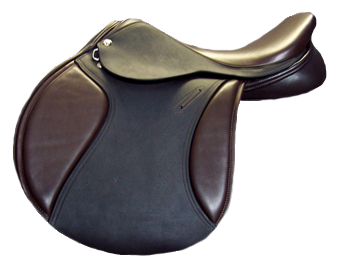 NOT AVAILABLE FOR ONLINE ORDERING.
Featuring strategic block and padding offering superior rider advantage.  Panel design provides maximum support and comfort for your horse.  Forward Flap.
Testimonials:
"I love the aspects of the Trilogy Talisman- grippy leather and the way my horse moves in it. She is much more comfortable in the sitting trot. The saddle feels very balanced and secure when jumping." - Kathy S.