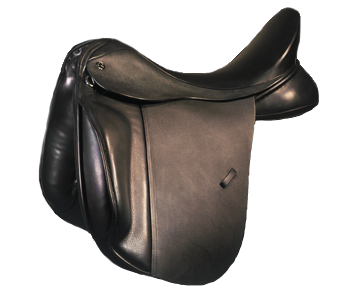 NOT AVAILABLE FOR ONLINE ORDERING.
Featuring a flatter, more open seat, narrower seat and straighter leg.  Elite Leather.  Forward flap available.  Standard Flap length is 16".
Testimonials:

"I am so pleased and just love the Debbie McDonald saddle; it is everything I hoped it would be and more. Molly became looser in her body and she was freeing up more and more. I could feel my position changing as time went on as.my leg got longer, my shoulders came back  and my hips felt more supple. I didn't want to get off!" - Beth 
"I love my Debbie McDonald because I do not feel locked into the seat.  The leather is great quality with ample padding and width to the panels." - Cynthia R.